DePaul University's Office of Mission & Values  just rolled out a new Vincentian Collection digital online museum featuring the Virtual Exhibition of  Saint Lazare as a Women's Prison (1794 – 1932) in Paris…and it is out of this world. The Saint Lazare structure had a long history pre-dating the Congregation of the Mission. After its confiscation by the Revolutionary government in 1792 the buildings of Saint Lazare became a prison for enemies of the revolution. In 1811, it became a prison exclusively for women. Until 1936 the main complex of Saint Lazare became the notorious "St. Lago" prison, housing mostly women convicted of prostitution. Despite efforts to close the prison, it endured until 1932.
I attended the unveiling of this massive project at DePaul University a few weeks ago and learned that this ever-growing digital archive is on par with virtual archives that the "big boys" have. Few universities have such a grand collection. It offers intuitive navigation, maps with fantastic Zoomify capabilities, gorgeous black and white photos and illustrations archived from very old originals, short, carefully-crafted audio stories about the history of Saint Lazare and even French songs that were re-recorded by students in DePaul University's Music Department. This digital museum serves to provide a narrative to educate on the culture and social climate of the time as well as how St. Vincent and the Congregation of the Mission played into the lives of the female criminals and prostitutes (including the infamous Mata Hari) during the revolution – and how they were treated and cared for by the sisters at Saint Lazare.
On a day when you don't feel like paying admission to wander the halls and fight the crowds of a physical museum, take a virtual stroll through this free and magnificient new archive which will continue to grow over time as a treasured source of research and rich history.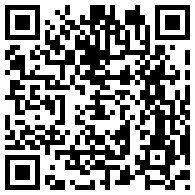 Leave a comment
No comments yet.